2018 NADD Hall of Fame Class
We are proud to announce our 2018 NADD Hall of Fame Class.
Meadowlake Buckaroo BANZAI (VN, AJA, DSA, DMA), began his dock diving career in 2011, when he was often the only Lap Dog jumping and enjoyed being the "underdog" at many events. As an accomplished "earthdog" he proved that categories were meant to be broken! He was the first Lap Dog with NADD to earn titles in Distance, Air Retrieve, and Vertical. Known for his signature "bark" on take off, Banzai is honored to have been a trailblazer for Border Terriers in future of Dock Diving!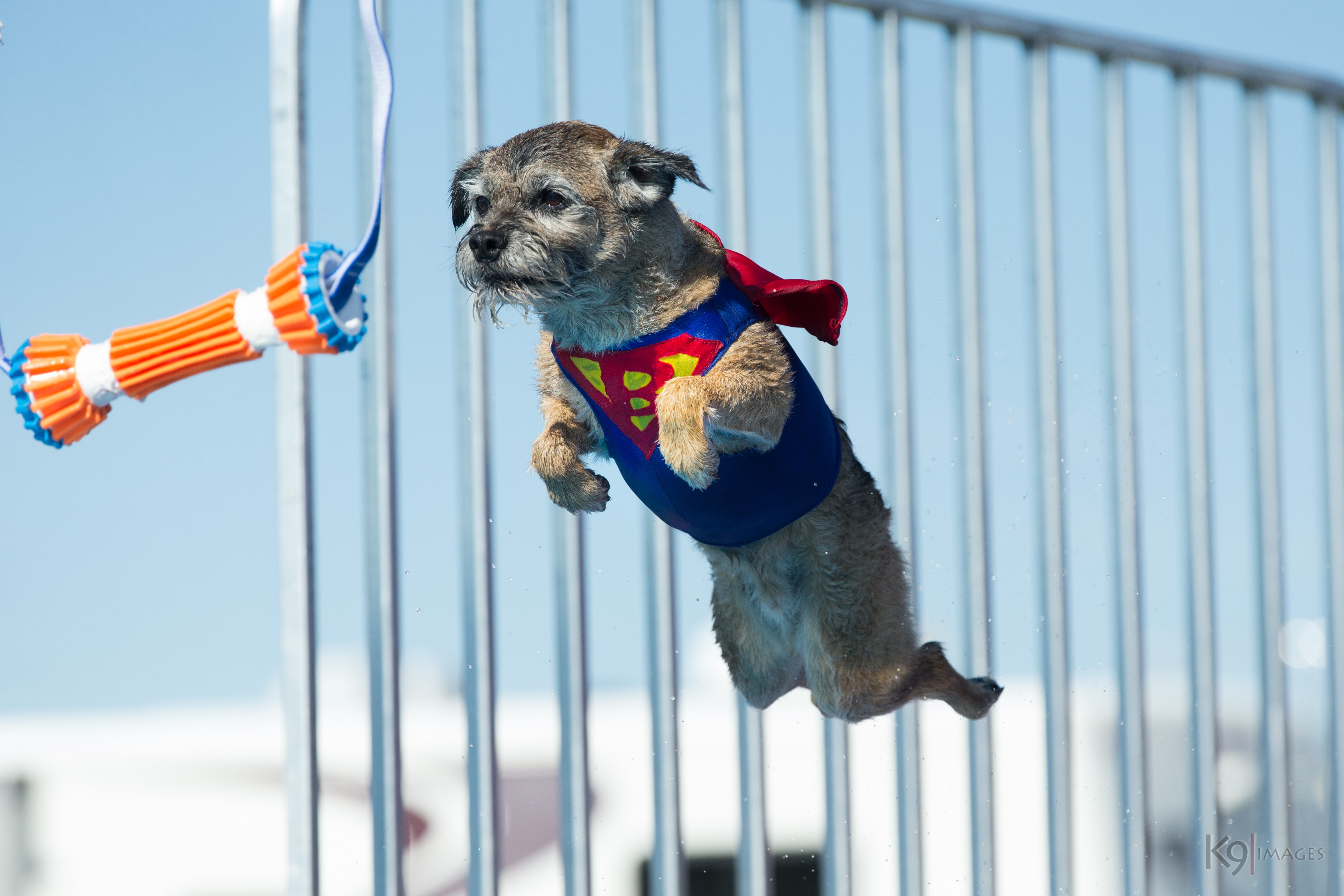 Jack (Windfall's Perpetual Motion CD BN RE NAP NJP NFP CAA DJ DSX2 AJ CGC) was born in Texas in 2008. His breeder, an active field trainer, introduced him to bumpers and water as a very young puppy. By 8 weeks old he was chasing bumpers and confidently swimming in the technical ponds on his breeder's ranch. He was introduced to Dock Diving in 2010 and was immediately enamored. Quickly earning the nickname "Jumping Jack Splash", he won the finals at his very first competition event. Jack is a multi-talented performance dog with multiple titles in Agility, Obedience, Rally and Lure Coursing, but the dock has always been his first love. Jack is the first Flat-Coated Retriever to earn DS, DSA, DSX, and DSX2 titles, completing the DSX2 in Orlando last year where he also finished 5th in Veterans Senior at nearly 10 years old. He has earned an invitation to the NADD National Championships every year. At almost 10 ½ years old he was still jumping within inches of his personal best.
Jack is owned and trained and loved by Eric Christensen and Michelle Boytim in Tucson, Arizona.