We at North America Diving Dogs would like to thank Eukanuba for their sponsorship. Several of us at NADD changed over to Eukanuba, and YES, We have seen a difference. Eukanuba also offers a BREEDSmart Partners Program.
Send us your UPC-Proof of Purchase Seals. These will transition into Paw Points.
Earn PawPoints that can be redeemed for free vouchers for Eukanuba or Iams dog food products.
Earn PawPoints for every new puppy referral.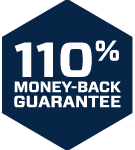 Eukanuba Dog Foods offer a 110% money-back satisfaction guarantee. Simply save the unused portion, original sales receipt, and UPC, and call them at 1-888-EUKANUBA (1-888-385-2682).
As in any performance sports, training, conditioning and good nutrition is the key to the performance of your dog. When all look at our dogs the same as a human athlete when we are competing. Your dog needs that extra protein as fuel for endurance. You also want leaner muscles on your dog. Eukanuba has 2 products to choose from. Read more about Why Your High-Performance Dog Needs High Performance Dog Food. Eukanuba recommends their Premium Performance Dog Food for Sporting and Hunting Dogs Food and Performance Dog Food: Active Dog Food.
Puppies also need a quality dog food for proper growth and mental development. CLICK HERE to shop Eukanuba dog food for your puppy.

CLICK HERE to view all the great photos from the 2015 NADD/AKC Eukanuba National Championship.